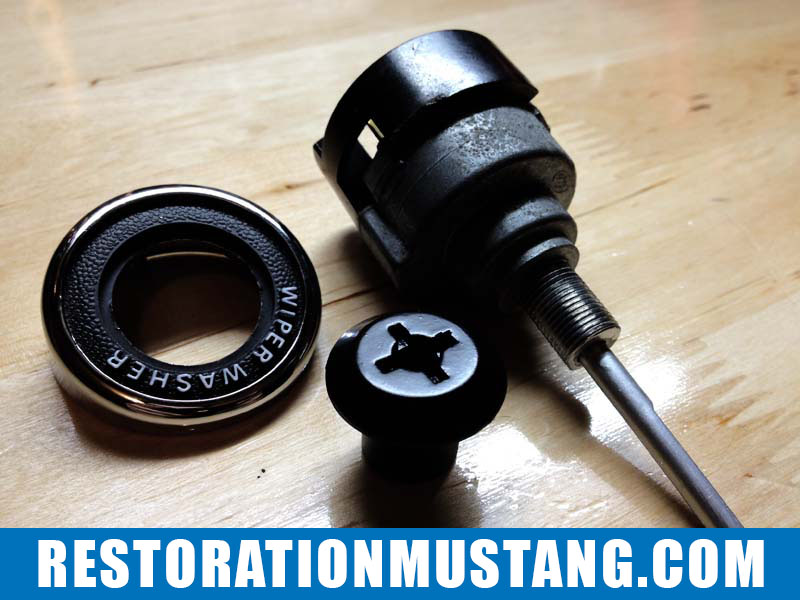 23 Feb

Installing Wiper Switch Bezel 71 72 73 Mustang

Installing Wiper Switch Bezel 71 72 73 Mustang. To the best of my knowledge, the aftermarket does not specifically manufacture the dash bezel trim for the 71-73 Mustang. Instead, they manufacture it for a 1970 model. The bezels you see on my website are specifically for the 70 Mustang, but they will work on a 71-73 with a minor modification. The installation of this wiper switch bezel on a 71, 72, or 73 Mustang is simple if you follow a few easy steps. The first major modification is to grind the bezel tabs off of the bezel. These were originally here to be placed into the receiving pin holes on a 1970′s dash panel. Once these tabs are removed, you can proceed with the installation.

Line up the wiper switch with the retaining washer behind the dash in the wiper switch's normal location. Now install the bezel retaining nut through the bezel and screw the nut onto the switch. Be careful not to scratch any of the paint on the dash and snug everything up. Last, reconnect the switch and connect the battery. Enjoy.