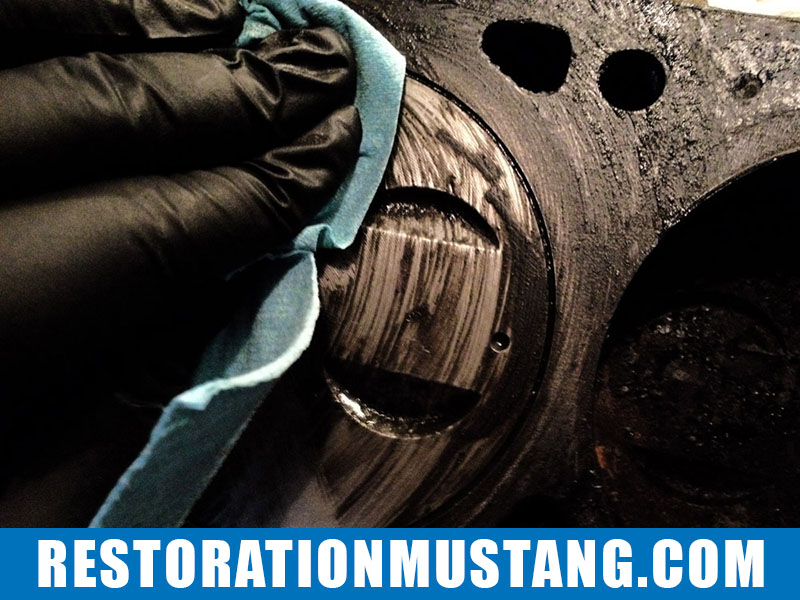 03 Oct

How To Clean The Carbon From Top Of Pistons | Using Only Household Products

After pulling the GT40 heads from the 5.0 roller motor I discovered that the tops of the pistons were coated in a thick layer of black carbon buildup. The cylinder walls (bores) were in great shape with no gouges or burrs. This left me with 2 options. Option 1 was to disassemble the entire short block and replace the pistons and parts that were essential after short block disassembly. Or Option 2 was to try and clean these up and freshen up the cylinder walls. I chose option 2.

I started by spraying the piston tops with the bathroom cleaner and I let it soak in for about 10 minutes. Next, I took an SOS or Brillo pad and soaked it in rubbing alcohol. I started to scrub and scrub until the carbon began to come off in places. This is a vigorous process that does require some old-fashioned elbow grease but in the end, the results are well worth it. Once all of the carbon was relatively gone off of the flat areas of the piston I broke out the air grinder with a brass brush for the valve reliefs  The air tools are not essential if you want to take a little extra time with a brass bristled hand brush. Whatever you do, only use brass! After all of the carbon was clear I used the steel wool wet with alcohol and wiped down the cylinder bores and made them shine like new again. I gave the Pistons a final rinse with alcohol and then vigorously oiled the pistons and the cylinder walls to ensure no surface rust would appear. I also sprayed them down with Ballistol (gun cleaner all natural)

Anyone can do this with a little time and patients. Just take your time and you'll love the results!